Our DEI Commitment
Diversity, Equity and Inclusion (DEI) are central to our business. We are building a world-class culture that fosters belonging, recognizes uniqueness and empowers all to share their experiences and ideas for a better C&S.
Since launching our action plan, we have come together — with the help of a cross-functional council — and made a lot of progress in driving our DEI commitments. We're focused on embedding DEI in our culture as One Team, positively impacting employees as every person matters and making our communities better through key nonprofit partners and diverse suppliers.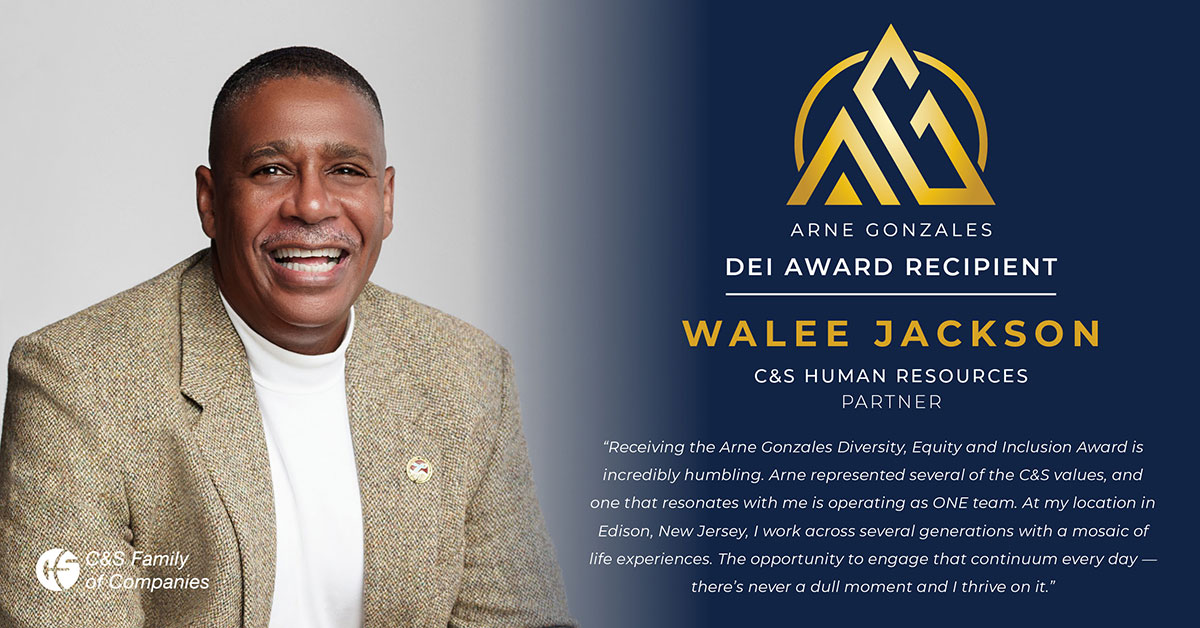 Building an Inclusive Environment

C&S is proud to be recognized again in Human Rights Campaign Foundation's Corporate Equality Index as one of the "Best Places to Work for LGBTQ+ Equality." We reaffirm our commitment to LGBTQ+ equality and remain committed to advancing inclusion in our workplace. Learn more about C&S's commitment to LGBTQ+ workplace inclusion in the press release.
Honoring Inclusive Leadership
Through the Arne Gonzales Diversity, Equity and Inclusion (DEI) Award, we honor the legacy of an exceptional leader while also recognizing another member of the C&S family who, like Arne, leads with a passion and commitment to DEI. Congratulations to Walee Jackson, C&S Human Resources Partner, for a lifetime of outstanding service — to the community and to the Company. Hear Walee's story: